CAREFULLY CURATED
We offer a wide range of classes focusing on connecting our body, breath and mind, allowing our students to experience all the facets of a balanced yoga practice. We put a lot of effort into combining the anatomically correct movements to support your daily life, with the mindfulness these modern times challenge us with. Motion creates emotion and we would love you to leave KAILO having a crisper mind and feeling more empowered.
INTENSITY
We invite you to engage with the variety and aliveness of your emotions. Let go, embrace or change whatever feels honest to you. Our classes are marked with Blue (soft & gentle) and Brown (stronger & more powerful) colors on the schedule. Below you can find full descriptions, as well as an intensity indication between 1-5, helping you to choose what your body and your mind needs today.
Vinyasa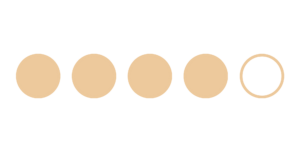 Literally meaning 'to flow with your breath', vinyasa is a dynamic class weaving together powerful postures and breath in a creative and meditative flow. You get to explore your physical and mental barriers through sequences that work with both strength, mobility and flexibility. Improving your body awareness and control we'll be heating up through conscious and explorative movements. This class will ask a lot of you, but give back even more. Embracing the freedom in yoga and the gift of movement, this class hopefully makes you leave the room feeling empowered, strong and fulfilled.
Level 1/2 - an open class for all students. This class will offer some of the classical asanas (postures) in a flow infused with modifications and variations to provide an accessible class for both beginners and intermediate students.
Level 2/2 - a fiery class with more intensity. Everyone is still welcome and perfection is not a requirement, but please note that this class offers less modifications and explanations on the nitty gritty of the poses to make more space for flow, exploration and the opportunity to play with arm balances and inversions. A basic knowledge of the poses and class structure is expected.
Grounded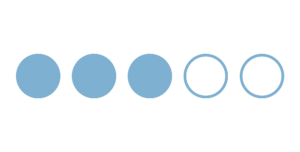 This class offers a grounded flow that focuses on slow conscious movement and a willful use of breath. It redefines the way we apply strength and control into our practice.
When in need of moving-meditation, earthiness, joyous energy and a long restful savasana, this is your call. Decelerating your daily pace, this class offers a concentrated, radiant and spherical practice to anchor us into the present moment, letting the breath act as a bridge between our body, mind and spirit. This flow will create awareness, with no focus on perfecting but rather all the focus on f-e-e-l-i-n-g.
Open to all levels.
Yin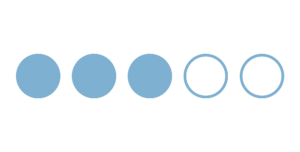 This is your practice of stillness. Yin yoga offers a great mental space, hopefully leaving you feeling more relaxed and safe. The class is slow-paced, yet still a challenging one, as most of the work is happening on the inside. Even though there are no dynamic movements and usually no standing postures, sometimes the strength needs to be cultivated within ourselves. The key to practicing yin yoga is finding stillness, surrendering into the heaviness of your body and allowing gravity to do most of the physical work. Each pose is held for about 2-7 minutes, with a goal to access the deeper tissues and provide a space for you to set clear and beautiful intentions. You will learn to find comfort in discomfort, unravel your mind and surrender into the practice. Our Yang classes such as hatha and vinyasa are perfectly balanced with these therapeutic melting Yin sessions. You can expect a feeling as if you received a deep connective-tissue massage, whilst the mind shifts from yang to yin, active to passive.
Open to all levels.
Bliss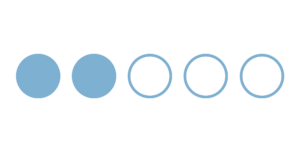 This is your feel-good session. Bliss is a vinyasa-yin-restorative fusion, including delicious stretches, meditation, breathwork, slow flow and oftentimes self-massage with myofascial balls. This is your soft mixed class with great intentions and melting sensations. Manifesting self-compassion and with a focus on cleansing the emotional, physical and energetical body with lovely rituals.
The class is designed to challenge our natural habits and explore new perspectives and angles within and around our bodies. Being kind to yourself will often be translated from your mat into your life experiences.
Open to all levels.
Rocket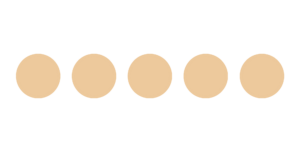 Rocket yoga offers a dynamic and invigorating style of yoga developed in the late 1980s in San Francisco. Rocket is inspired by Ashtanga yoga but the sequence is modified in order to make "advanced" postures more accessible. Rocket also breaks free from Ashtanga method as it incorporates more playfulness and creativity.
The practice is quite consistent across each class, which begins with sun salutations before moving on to standing and seated postures, including inversions, arm balances and funky transitions. Variations and modifications will be offered throughout the class so you can playfully grow at your pace.
This class is not for beginner yogis, we encourage you to delve into our Vinyasa classes first.
Soundbath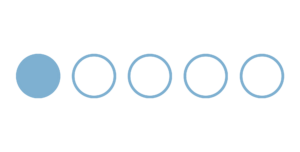 In these sessions we utilize sound to encourage states of peace, relaxations and spiritual introspection. In general, a sound bath is a meditative experience where you are "bathed" in sound waves. Tibetan singing bowls, wind chimes, crystal bowls, drums, and rain sticks — these are some of the instruments used in our sound bath. You will typically lay down on the floor nested with blankets, eye pillows and soft cushions allowing the eyes to be closed as the sounds fill the room. It's hard enough to quiet the distractions in our physical environment, let alone the distractions in our own brain. Through visualizations, soothing meditations & soundscapes this class offers space to clear the subconscious mind and activate your body's natural healing systems. It puts your parasympathetic nervous system in clutch, which is ideal for restoring and healing.
Open to all levels.
Basic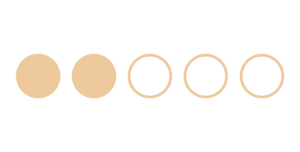 Starting your yoga journey or brushing up on your basics? A fusion of practice itself with workshop vibes. A class where beginners or those wanting to deep their yoga foundations come and take time to understand the poses/breath/basic yoga terms. Great foundation for your practice and other classes, bringing everything back to its roots.
This is a specialized class with a personal approach, and open space for laughs and questions. Each week we will work on something specific and different with a lot of details and depth.
Hatha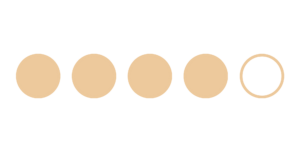 Hatha yoga, the harmonious union of Yin and Yang, embodies the timeless art of balance. Through a gentle blend of postures and controlled breathing, it nurtures physical strength and mental clarity. Hatha is a powerful physical practice with more attention to alignment and rather static holds. Infused with techniques such as Pranayama (breath work), meditation and chanting targeting the subtle energetic body. Decelerating your daily pace, this class offers a concentrated, radiant and spherical practice to anchor you into the present moment, focusing on slow conscious movement and a willful use of breath. Hatha redefines the way we apply strength and control into our practice.
Dharma: Similar class structure, however Dharma Yoga emphasizes developing compassion, Ahimsa the first yama, the first limb, in your practice and in your life. Founded by Sri Dharma Mittra in 1975, Dharma Yoga is a modern interpretation of classical Eight-limbed or Hatha-Raja Yoga.
Open to all levels.
Prenatal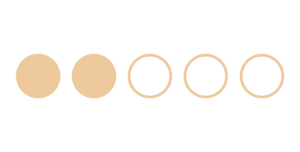 Our Prenatal Yoga Course, enriched with yogic practices and somatic tools, is a supportive space to heighten your self-awareness, focusing on the unique needs that arise as you bond with your growing baby. Through a series of strengthening and mobility exercises, we aim to make your pregnancy journey more comfortable and fluid, providing relief from common pregnancy discomforts such as hip or back pain. Throughout the course, we will integrate meditation and relaxation techniques to nurture a sense of calm and inner resilience.