THE ART OF JOURNALING
Imagine a softly lit cave with only candles, essential oils and divine sovereignty. In this space we guide you through a soft yoga fusion of Vinyasa and Yin to move our physical and subtle bodies through awareness, openness and kindness. Accompanied by the weaving healing sounds of crystal singing bowls, ocean drum, rav vast and many other magical instruments, we offer a space for perfect balance between rest and awakening.
In the mist of the silky sensation from our practice, Charlotte Caroline will guide a workshop on The Art of Journaling. Her guidance through journal prompts will bring you on a wellbeing journey for self-improvement. A process of learning new things and building new skills - skills that help us increase our chances of success, achieving our goals, and manifesting our dreams. By her guided session "the art of journaling" she creates a safe container while diving deeper into ourselves and find more meaning of why we are really here and what our heart truly desire.
We'll be sharing tools and offerings for a deeper connection to yourself, slowing down the brainwaves, opening the physical and emotional body. Embracing our own lived experiences and with the wisdom of our soft animal bodies, we will explore gentle movements, breathing exercises, meditation, self-massage, sound healing & journaling.
What to bring: Comfortable clothes, pen & paper.
We provide all the necessary props, a tranquil space, small snacks & tea.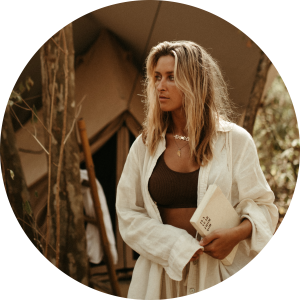 Charlotte Caroline (@charlottecaroline_) is a creative and curious soul whose interest lies in self development, as it consists of activities that develop our capabilities and potential to create the life of our individual dreams.
On a daily basis she focuses on self loving routines that improves her life, such as journaling and connecting mind and body through different practices. As a manifesting generator, she has a drive for making ideas come alive, and within that field, help people step into their purpose of life.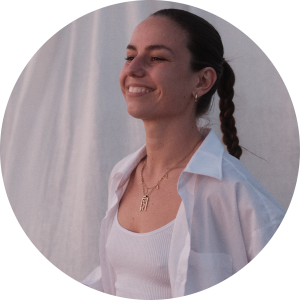 Cam (@cam.origin) is a soulful teacher with a great love for anything creative & yoga. At the moment unfolding creativity through the running & creations of KAILO. When guiding classes she always encourages variations and modifications well-knowing we all have different bodies, needs and days. With a particular devotion to slow down our never ending brain waves, you can expect to be guided with emotional focus, physical awareness and often included resonance to enter a meditative world through internal and external awareness. Always teaching with a light-hearted push towards the perfect fusion of yin & yang.