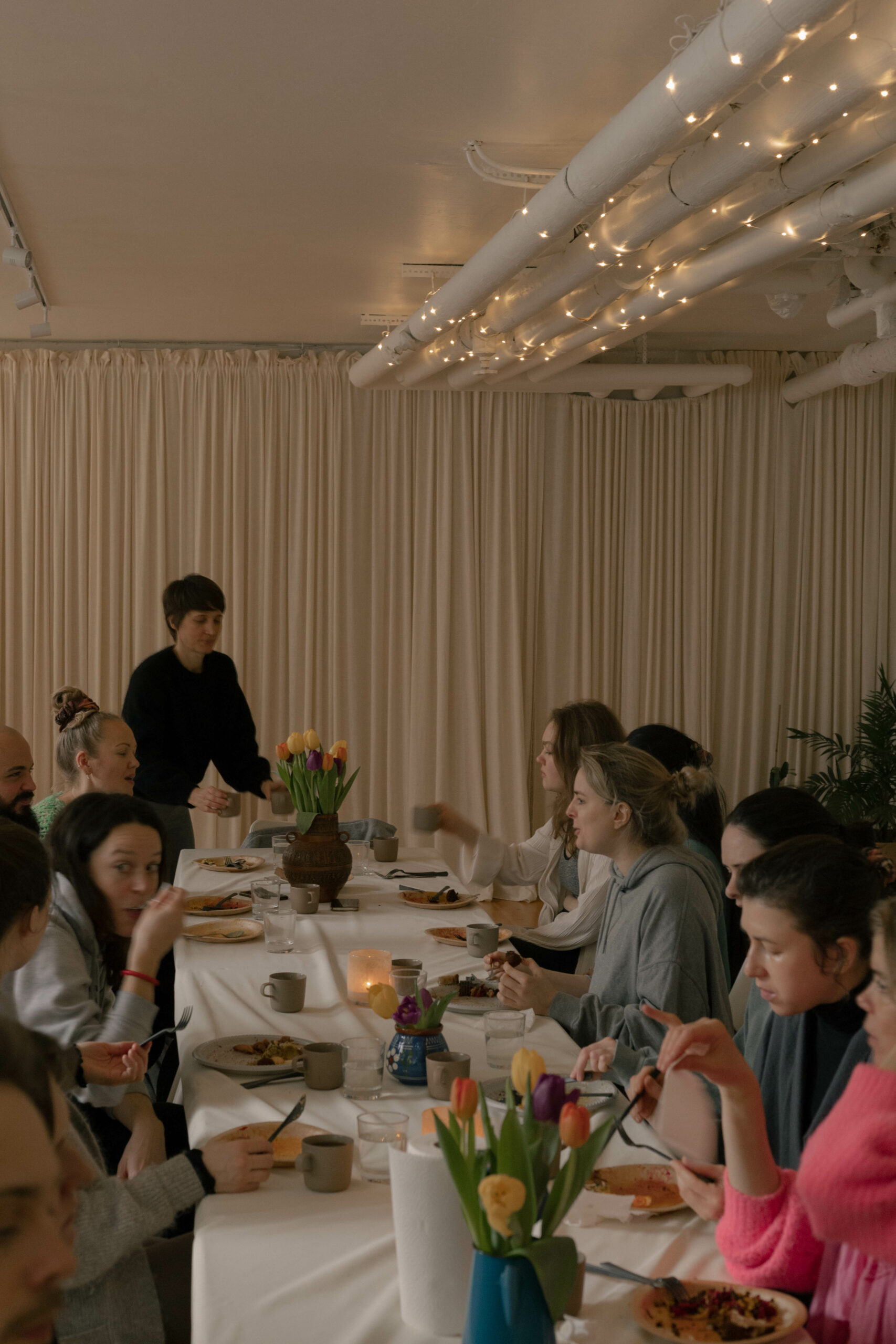 YOGA &
LONG-TABLE BRUNCH
Combine 90 minutes of breathing and heartfelt wake-up flow with a delicious vegan brunch, and you'll have the recipe for a perfect Sunday morning.
Extending our practice of yoga with an abundance of deliciousness cooked by our own teacher Lena (@lescha_4). She loves to share her passion for plant-based food and show how simple, yet tasty it can be. The brunch will indulge all senses and nourish body and soul.
Cam (@cam.origin) will kickstart the day by guiding you through a soft vinyasa, full-body stretch towards the end & a long melting Shavasana to wind down - her own favourite way to start the day.
Take this nice opportunity to talk to your fellow friends of the community, and enjoy the first sprinkles of summer on our plates. We'll fill our bellies with great food, our hearts with love and get those happy-hormones working as we chat and laugh. We'll start with yoga at 09.00, have a shorter break and finish off with a beautiful long-table brunch starting at 11.00-ish.
Everyone is welcome around the table, and if you wish to only attend the brunch without the urge to move before, you are free to do so.