Introduction
Can our classes mirror the natural ebb and flow of the creative life-force energy that surrounds us?
Spark your creativity and find inspiration for sequencing your yoga classes and developing your language around the 5 elements. Looking at four different philosophies and their respective elements, we'll investigate universal theories of creation that have been part of many ancient practices and eastern traditions for millennia.
This is a deeper dive into the wonders of elemental yoga, how it evokes and supports our inner and outer nature, how we embody our waves of emotions, how we communicate through movement, how we nourish ourselves through our practice.
The 30-hour developmental training will be particularly helpful in advancing creativity, an understanding of the functions of your body, and designing classes that have depth and understanding around the elements.
The 5 Elements are used in a handful of ancient philosophical traditions to facilitate a deeper understanding of our human connectedness with nature - we are after all part of nature, not separate from it. Through infusing your yoga practice with specific movement and intention, we can learn to embrace this, but also to embrace health and vitality in our bodies, deeply felt movement, and healing internal processes.
Nature is in constant flux and we are part of that biorhythm. In 5 Element philosophies, Earth grounds, Water flows, Fire energizes, Air lightens and Wood expands - for example. But we will be investigating these aspects through the lenses of four widely known philosophies; Ayurveda, Wuxing, the chakra system, and the classical elements of science.
With the belief that the energy that flows through nature also flows through our bones, veins, lymph vessels and other internal pathways we must be able to balance our lives if we choose to follow the wisdom of the elements. Each of the elements has a guiding principle, a quality and relates to different poses, emotional strengths, or chakras - we'll embrace each of them and marry the intelligence of their qualities into creative and meaningful sequences.
This training counts as continuous education hours with the Yoga Alliance, and you will receive a certification signed by lead teacher Miz Deshannon.

Please note, in order to participate you are required to have a minimum of 200 hour yoga teacher training in any style. You will be asked to send over your certificate when signing up.
A breakdown of the philosophies

Training in neurology and it's relation to the spine

Training in physiology and its embodiment

Understanding movements of energy

Vinyasa and Yin Yoga practices

Learning the qualities of the elements

Understanding the relationships to different Āsanas

An overview of the sense organs and internal health

The language of guiding within the elements

Learning how to implement aspects into teaching 

Prior to the training you will receive a comprehensive course manual. Other recommended learning sources will be shared along the way but will not be included.
If you are a yoga teacher this course counts as Continuous Education hours with the Yoga Alliance and you will receive a certification signed by lead teacher Miz Deshannon (YACEP & E-RYT500).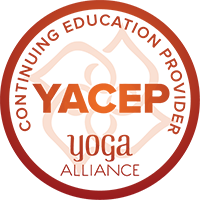 This training takes place over 2 intensive weekends. The schedule below is just a sample, each day may slightly vary.
Example day
11.30 - elemental meditation and/or short flow
12.30 - practicum
15.00 - lunch and socialize
16.00 - practicum
18.00 - put it into practice / integration
19:30 - recap / close
Day 1 - Ayurvedic (yoga) five elements
Characteristics, doshas and attributes
Body parts and organs
How these can manifest in asana practice
Day 2 - Chakras & physiology
The subtle body
Sounds, elements, colours
Physiological functions
How these can manifest in asana practice
Day 3 - Yin Yoga & the Wuxing
Traditional Chinese Medicine and the 5 Elements
Meridian lines and qi
Yin and Yang
How these can manifest in asana practice
Day 4 - Embodying the Classical Elements
States of matter
Supportive and nurturing aspects
Embodiment and integration
How these can manifest in asana practice
Miz Deshannon
Lead teacher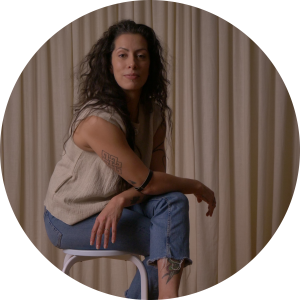 Miz (@natarajayogauk) holds classes around connection, within and from the practitioner, embracing flow and the natural world, exploring movement in the body and in space. She holds Yin and relaxation sessions which delve into breathwork and Qigong practices, allowing understanding of awareness deeper within the body, and energetic connections. 
Her love of movement comes from a childhood of daily practice with her Punjabi father, and years at dance school. Her style comes from 18 years of practice and teaching, in studios, at gyms, working with people with disabilities, weight lifters and desk-bound designers, and she guides a unique and satisfying combination of inventive and challenging conscious control, infused with inspiring guidance and light-heartedness.  She is registered as an E-RYT200, and has 500-hours of training in Ashtanga-Vinyasa, Yin Yoga, Restorative & Somatics, Trauma Informed Yoga and Traditional Chinese Medicine, as well as certificates in all sorts from Neural Flossing to Tantric Philosophy and Kalaripayattu.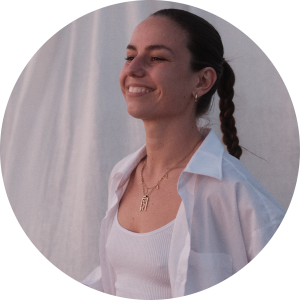 Cam (@cam.origin) is a soulful teacher with a deep love for everything involving adventure, creativity, nature & food. At the moment unfolding creativity through the running & creations of KAILO.
When guiding classes she always encourages variations and modifications well-knowing we all have different bodies, needs and days. With a particular devotion to slow down our never ending brain waves, you can expect to be guided with emotional focus, physical awareness and often included resonance to enter a meditative world through internal and external awareness. Always teaching with a light-hearted push towards the perfect fusion of yin & yang.
The training takes place in our studio at the heart of Copenhagen. On the old historical street Badstuestræde right next to the main shopping street Strøget you will find our oasis in the basement of an old Copenhagen-building. The main train station or city hub Nørreport Station is only 5 minutes walk away. The closest metro station is Gammel Strand, 2 min walking distance from the studio.
The studio is spacious with changing rooms, lounge area and a practice room -Shala- fitting up to 30 mats (although we only allow 20). You can read more about our guidelines and facilities here.
Cancellation policy:
More than 60 days prior: full refund (deposit of DKK 1.000 non-refundable).
30 - 59 days prior: 50% of payment incl. deposit is refundable.
30 days prior: no refund is provided, but you are free to give or sell the ticket to someone else.